About Pipe Surface Coating
About Pipe Surface Coating
Galvanized coating:Hot-dip galvanizing (galvanizing) is an effective way of metal corrosion, mainly applied to the industries of metal structure facilities.
ASTM A53Standard Specification for Pipe, Steel, Black and Hot-Dipped, Zinc-Coated, Welded and Seamless
BS1387-1985 Standard Specification for screwed and socketed steel tubes and tubulars and for plain end steel tubes suitable for welding or for screwing to BS 21 pipe threadsGB/T3091-2008 Standard for welded steel pipes for low pressure liquid delivery.
Process flow chart of Hot dip processing:
incoming pipes inspection→Acid washing,Water washing→Solvent Coating→Drying→Hot Dipped galvanizing→Outside Blasting and inside Blasting→Cooling→Passivation→Inspection→Packing→Final Examination into storage.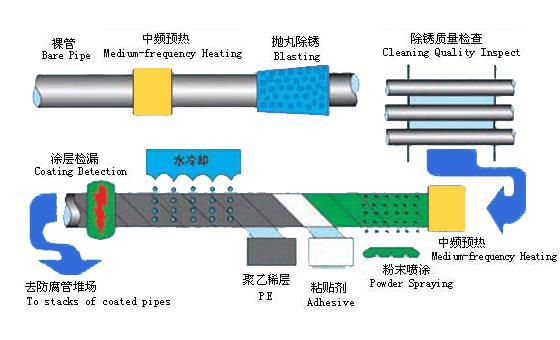 Hot-galvanized advantages
1, low-cost processing: hot-dip galvanized anti-rust lower cost than the cost of other paint coating;
2, Durable: standard hot dip galvanized rust thickness can be kept for 50 years or more in the rural environment, without having to patch; standard hot dip galvanized rust layer can be maintained for 20 years in the urban areas or offshore area, without having to patch;
3, good reliability: galvanized layer with steel is metallurgically bonded to become a part of the surface of the steel, and therefore more reliable coating persistent;
4, the toughness of the coating: zinc coating to form a special metallurgical structure, this structure can withstand transportation and use of mechanical damage;
5, full protective: plated parts each part can be plated with zinc, even in the recesses, sharp corners and hiding places can be fully protected;
6, saving time and effort: the the galvanizing process faster than other coating construction method, and can avoid the the brushing time required on site after installation.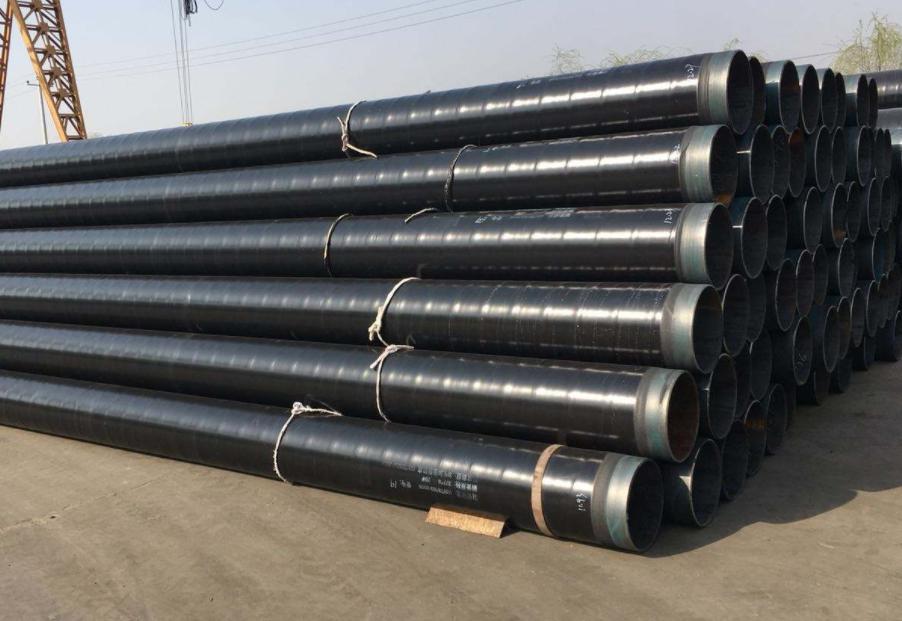 2PE/3PE
Three layers PE is a main Anti-corrosion technology system of buried pipe at home and abroad,.It has good corrosion resistance, low water absorption, high mechanical strength properties, apply in the domestic water, gas, oil channel and have gained more and more widely used recently years.
3PE: The First layer Fusion Bonded Epoxy (FBE>100um ).The Second layer adhesive migration(AD)170~250um,The Third layer polyethylene(PE)2.5~3.7mm.
2PE:The First layer adhesive migration(AD),The Second layer polyethylene(PE).
SY/T0413-2002 "of buried steel pipe polyethylene coating technology standards"
DIN30670-91 in Germany, "polyethylene pipe and fittings coated technical standards"
CAN/CSA-Z245.21-M92 Canada "wall polyethylene pipe anti-corrosion coating technology standards"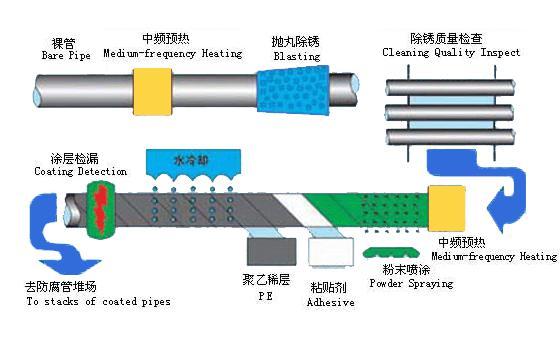 3PP/2PP
The processing of 3PP anti-corrosion pipe commonly adopts Germany DIN30678 "polypropylene coated steel pipe" standards,3PP coating is mainly used for conveying high temperature pipes and using as a preservative medium high surface temperature,widely used in sunshine desert longer the pipeline coating,higher temperature surface ,long time sunshine underground water district,Gas,Oil pipelines.
DIN30670-91 in Germany, "polyethylene pipe and fittings coated technical standards"
FBE
The use of electrostatic spraying exoxy powder coated paint,a film.The coating is applied with a simple operation,clean,good impact resistance and bending performance coating,and high temperature.
Uses:Widely used in oli pipelines,gas pipelines,heating pipes,water pipes.